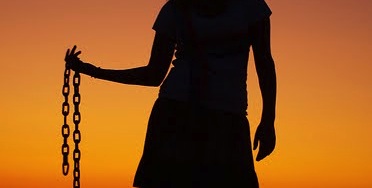 This weekend tens of thousands of people will gather in Indianapolis to watch the big game, celebrate and party. These crowds will bring with them a specific clientele. For these individuals, the tent parties will not be enough. The strip clubs will not be enough. And money will likely not be an object as they satisfy their urges and curiosities. This problem includes but goes beyond prostitution. It includes slavery. Women and children that are forced into a slavery of rape.
The U.S. Department of State estimates between 14,500 and 18,000 people — many of them women and children — are trafficked into the U.S. each year. Trafficking is defined by The Federal Trafficking Victim Protection Act as recruiting, harboring, moving or obtaining a person by force, fraud or coercion for the purposes of involuntary servitude, debt bondage or sexual exploitation.
It is estimated that human traffickers generate $32 billion each year, and much is generated by large events such as the Super Bowl.
Indianapolis is growing increasingly aware of this and has been preparing for next weekend. We are learning what to look for. Sex trafficking can look like residential brothels, hostess clubs, escort services, brothels disguised as massage parlors, strip clubs, and also street prostitution. So our police are prepared, cab drivers and hotel workers and other service industry professionals have been trained, and social workers and nonprofit groups are ready.
ServLife is partnering with Steps of Justice for an Anti-Human Trafficking 24-Hour Prayer and Worship Event this Friday and Saturday. ServLife's Director of Operations, Adam Nevins, will be co-leading a two hour block Friday night starting at 11:00 pm. Join us and RSVP on Facebook here.
Read more about ServLife's efforts to combat human trafficking here.
"The LORD executes righteousness and judgment for all who are oppressed."
Psalm 103:6